Post by bertogarce on Sept 5, 2018 8:14:10 GMT -5
Roughnecks hire coordinators 

Oklahoma coach Les Miles announced the hiring of his two coordinators, bringing home a Sooner legend and reuniting with a long-time colleague.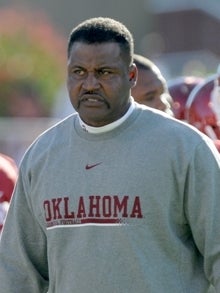 Former OU linebacker Jackie Shipp takes control of the defense, returning to the place where he wrecked so much havoc during his playing days. From Stillwater, Okla., Shipp was one of the most physically gifted linebackers in Sooner history. A three-year starter, Shipp holds the OU record for tackles in a single game with 22 against arch rival Texas in 1982 and in a single season with 189. He was named an All-American in 1981.
Shipp was drafted in the first round as the 14th pick overall by the Miami Dolphins, where he played five seasons, making the playoffs two times and playing in the Super Bowl in 1985. He also played one year with the Los Angeles Raiders in 1988.
Following his playing career on the gridiron, Shipp turned to coaching where has spent 25 years in college football and has coached in four national championship games. He spent 14 years coaching the defensive line for head coach Bob Stoops at the University of Oklahoma. Shipp was hired by Stoops on his original staff at Oklahoma in 1999 and proceeded to coach with the Sooners in 15 bowl games, including the 2001 National Championship win (13-2) over Florida State. He then moved to Arizona State and Missouri where he continued to mentor defensive linemen. He was released from the Tigers in 2017 following an altercation with a Tiger player following a home loss.
Coach Les Miles spoke of the toughness Shipp will bring to the Roughneck defense, "There aren't many linebackers who played the game with the intensity and determination of Jackie Shipp. He's been a winner everywhere he's played and everywhere he's coached. I am honored to bring him back home. The former Oklahoma franchise built its reputation on solid defense. The Oilfield D was not just a nickname it was a mentality. I can't think of anyone better to lead us back to that level of intensity than Jackie Shipp."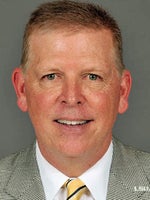 On the offensive side of the ball, Miles' will be reuniting with Cam Cameron, his coordinator for three years at LSU. A long-time journeyman coach, Cameron has extensive experience at both the college and pro level. He served as head coach of the Indiana Hoosiers and had a forgettable tenure in charge of the Miami Dolphins.
At LSU, Cameron had his best success in 2013, as the Tigers finished the season 32nd in total offense (LSU's best since 2007) at 5591 yards of total offense and a total average of 465.9 yards per game. Cameron was also widely praised for his work with quarterback Zach Mettenberger whose productivity increased significantly under his guidance.
Coach Miles was effusive in his praise for the new Roughneck coordinator, "I hired Cam back at LSU because I was impressed with his track record and his offensive philosophy. While things weren't always perfect, we had a lot of success and that was due to Cam's work with the guys. As an expansion team, we're going to have a lot of young players on the roster. I need someone who I know can mentor and tutor them, and I have no doubt Cam is the right person for the job."
What else we're hearing
: The Roughnecks are actively seeking to move draft picks. Rumor has it that a deal has been reached in principal to bring a veteran safety to Oklahoma. The move will be announced once the off-season commences…With the expansion draft just a few weeks away, the Oklahoma coaching staff has focused in on a handful of players for the top draft pick, including BJ Finney, Chris Matthews, and Gabe Wright among others. There are still a few expansion draft lists yet to be released so this could change…Sooner fans were thrilled to see former OU fan favorite Zach Sanchez on the Michigan expansion list and will be pressuring the front office to bring the versatile cornerback home…The team continues to field offers for FB Dimitri Flowers who likely does not fit into Coach Miles' plans.